About the Author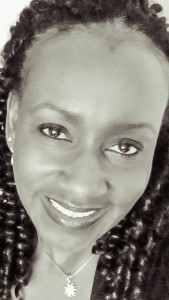 I have been walking with the Lord since February 22, 1998.  Since the day of my conversion, I've had a sincere desire to share the Gospel of Jesus Christ everywhere. Early in my Christian walk, God confirmed that my spiritual gift was evangelism. I am also spiritually gifted in teaching and excel in leadership, strategic planning/organization and vocal performance.  To instill evangelistic efforts, I have written training curriculums, conducted training and questionnaires to help churches discover strengths, weaknesses and opportunities in evangelism.
In addition to sharing Christ locally, I have a passion for the unreached around the world (an estimated 2.1 billion people) who has never heard the Gospel. I have led evangelism teams in the unreached regions of Ghana, West Africa. I also served with my church in South Africa and with missionary organizations like Pioneers Africa, World Vision and World Relief.
My commitment to fulfilling the Great Commission locally and abroad is inspired by Romans 10:14-15 which says, But how can they call on him to save them unless they believe in him? And how can they believe in him if they have never heard about him? And how can they hear about him unless someone tells them? And how will anyone go and tell them without being sent? …"How beautiful are the feet of those who bring good news!"
I pray that each person who visits this site will be encouraged and inspired to share the love of Christ where ever God has placed them.  "But in your hearts set apart Christ as Lord. Always be prepared to give an answer to everyone who asks you to give the reason for the hope that you have. But do this with gentleness and respect…" 1 Peter 3:15 (NIV)
God Bless you and thanks for supporting Sharing God's Grace!
—
YSIC,
Sandy Pope
Rejoice always,
Pray without ceasing,
In everything give thanks;
For this is the will of God in Christ Jesus for you…
1 Thessalonians 5: 16-18